DixonDefense: Our Termite Control Services
The Southeast has the highest rate of termite infestation in the United States, which means that South Carolina homeowners need to act fast. Rather than allowing your home to become a statistic, trust Dixon Total Termite Defense to eliminate existing termite infestations and protect your property from future damages.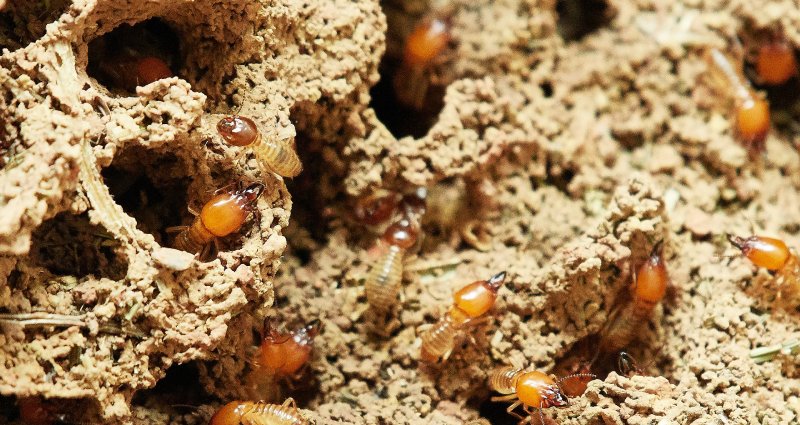 Our Unique Approach To Termite Control
Termites cause an estimated $5 billion in damages each year. That's why we want to make protecting your most significant investment as easy as possible and are proud to offer a variety of DixonDefense termite protection packages to meet your needs. Find yours today:
1. Termite Inspection
Your Service Professional will perform a thorough inspection of your home and create a plan to eliminate existing termite infestations and prevent future ones from occurring.
2. Termite Treatment
Your Service Professional will carefully apply Termidor HE to the soil under and around your home. This application binds to the organic matter in the ground, preventing termites from entering and infesting your home for years to come.
3. Termite Bait Station
Your Service Professional will install termite bait stations around the perimeter of your home. Bait stations are a safe and effective alternative to liquid barrier treatments, knocking out termite populations foraging in and around your house.
4. Termite Bonds + Renewals
Both our termite control services are each guaranteed for one year. For our liquid termite treatment, you have the option to extend your bond for $150 per year for up to 5 years. If termites return during this time, Dixon Pest Solution will re-treat your home at no cost to you. Also, after five years has elapsed, we must re-treat your home with another liquid termite treatment.
For our termite bait stations, we will check your bait stations three to four times per year for $250 per year. If the termites infiltrate your home during this time, we will return to your property to retreat your home and repair any damage. Best of all, we will discount this service $50 if you sign up for our quarterly Dixon Defense plan.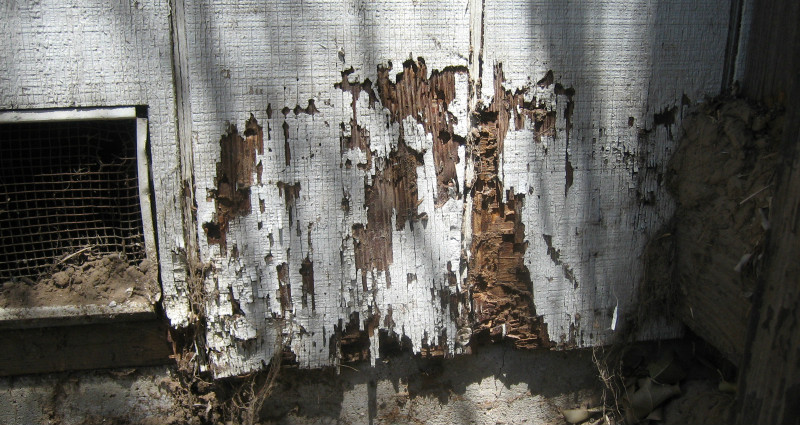 Why Choose Dixon Pest Solutions
Choosing a pest control professional is no easy task! That's why at Dixon Pest Solutions, we are proud of offer a wide variety of benefits to our customers:

Old-Fashioned Customer Service
Kindness and courtesy is at the root of everything we do here at Dixon Pest Solutions. We treat everyone like family, just like the good ol' days. 

Modern Technology & Techniques
In addition to hiring the best people, we use the best products and follow the best procedures to ensure you receive stellar service.

100% Satisfaction Guarantee
In the unlikely event you are unsatisfied with your service, we'll keep working until you are. That's how we do things at Dixon Pest Solutions.
Frequently Asked Questions
Do you offer free termite inspections?
Absolutely! Here at Dixon Pest Solutions, Termite Inspections are 100% FREE for homeowners interested in knowing the current condition of their home. During this inspection, we will check for termites and conditions that are conducive to future infestations. To schedule yours, call 864-266-3876 today!
are your termite products & procedures safe?
Yes! All our termite control products are state regulated and used in accordance with the law. Furthermore, our technicians follow safety protocols to ensure your family and pets are safe before, during, and after your termite control service.
I Have A Termite problem! How quickly can You Treat my home?
If you think your home is already infested with subterranean termites, give us a call at 864-266-3876 today! We will put a stop to existing termite colonies and prevent future ones from entering and damaging your home.
Do You Offer Wood Destroying Insect Reports (WDIR)?
Yes! We offer Wood Destroying Insect Reports that are compliant with the DPR and Clemson University. These reports arm you with the information you need to make the best decision possible when it comes to purchasing or selling a home.
Military & First Responders
Current & former uniformed professionals get 10% OFF any service they purchase!
Dixon Total Termite Defense
Eliminate Existing Termites

Prevent Future Infestations

Bonds + Renewals Available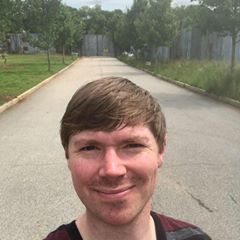 ★★★★★
"There are so many big pest control companies out there, but Dixon Pest represents everything that the small, local pest control company should be. Reliable, fairly priced, honest, and they always 100% stand by their work."
- Stan M.

★★★★★
"Andrew Dixon is highly competent, responsive and most importantly trustworthy. He is very pragmatic and tells it like it is. His purpose is keeping our home free of pests. Other service providers we used for over 30 years always wanted to come into the house. Dixon believes if they have to come in the house they failed. I agree. I use Dixon for pest control and mosquito control in the summer. He does a great job and I recommend him to everyone!"
- Don L.

★★★★★
"The communication and professionalism was the best here! I spoke to many people about coming to check out my home for normal maintenance and Dixon was very prompt and walked thru what he was doing while he was doing it!!"
- Jessica M.